Stop Press Christmas 2020
As you may have read in our blog we have regrettably had to cancel our Santa's sleigh visits to Sherburn and surrounding villages because of the restrictions placed on us by the Covid 19 pandemic.
The sleigh visits served the twin purposes of providing a memorable event on your doorstep for your children and grandchildren while enabling you to support our charitable activities throughout the year by making a cash donation to our elves.
To this latter end we have introduced a donation button to this web page which will enable you to make a donation to our charity fund. This is via Justgiving so is secure and reliable and will enable us to claim Gift Aid from HMRC which boosts the value of your donation.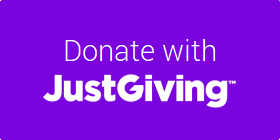 You do not have to accept the highlighted sum of £30 but can type in your own figure.
Elmet Lions are part of the Lions Clubs International community. We are a group of volunteers who give our time to help and support the local community (Sherburn, South Milford, Barkston Ash, Hillam & Monk Fryston, Ulleskelf, Saxton, Church Fenton, Burton Salmon) on many projects.
Read about some of the fundraising and welfare events we run throughout the year
Santa's sleigh
Interested in learning more about Elmet Lions club and Lions Clubs International?
Then complete this form and send it to us